Following repeated demands from numerous parties for an official federal probe into the sexual assault allegations leveled against President Trump's Supreme Court nominee Judge Brett Kavanaugh, Fox News reports that the FBI will not launch a criminal investigation according to highly-placed law enforcement sources.
The sources told Fox News that there were no allegations of a federal crime, therefore the bureau would not open a criminal investigation: "This is a political issue, not a law enforcement one," a source told Fox News.
In Christine Blasey Ford's allegations brought against Kavanaugh last week – which date back to the 1980s – she claimed the Supreme Court nominee, while in high school, pinned her down, tried to remove her bathing suit and put his hand over her mouth when she attempted to scream. Ford's attorney, Debra Katz, said her client considered this to be "an attempted rape."
Upon  learning of Ford's claims, the Senate Judiciary Committee, overseeing the confirmation of Kavanaugh, invited her to testify under oath in a public or private setting, or even over the phone. Katz initially said her client would be willing to appear before the panel, but Tuesday evening, Ford demanded that the FBI investigate her claim before she accepted an invitation to share her story before the committee.
It now appears that won't happen.
"It's totally inappropriate for someone to demand we use law enforcement resources to investigate a 35-year-old allegation when she won't go under oath and can't remember key details including when or where it happened," another source told Fox News.
A Justice Department spokesperson said that the FBI conducts background investigations prior to an appointed official's confirmation to "determine whether the nominee could pose a risk to the national security of the United States."
In an FBI background investigation, the bureau is only responsible for finding information and passing it along, which they have done in the Kavanaugh case, a source said. The source said the FBI would not "investigate" the information found. "The FBI does not make any judgement about the credibility or significance of any allegation," a Justice Department spokesperson said in a statement earlier this week.
According to the Justice Department, on Sept. 12, the FBI received a letter dated from July 2018, obtained by Sen. Dianne Feinstein, D-Calif., alleging that Kavanaugh "engaged in an incident of misconduct in the 1980s."

"The FBI forwarded this letter to the White House Counsel's Office," the spokesperson said. "The allegation does not involve any potential federal crime. The FBI's role in such matters is to provide information for the use of the decision makers."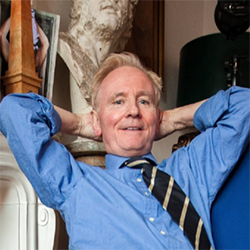 This is insane! Don't pay credit card interest until 2020, plus there's no annual fee. Get on the fast track to paying off debt with a 0% intro APR. Uncover more with our in depth review of this best-in-class balance transfer credit card.
Since the bureau will not launch a criminal investigation into the allegations against Kavanaugh, according to February testimony by FBI Director Christopher Wray, the only way the bureau would further probe the information as part of the background investigation would be if the White House requested a "follow-up" inquiry.
Wray was discussing the issue of former White House aide Rob Porter, and the allegations of domestic abuse brought against him.
"The background investigation process involves a fairly elaborate set of standards, guidelines, protocols, agreements, et cetera, that have been in place for 20-plus years," Wray explained to the Senate Intelligence Committee this winter.
When asked whether he would direct the FBI to further investigate, Trump said "it would seem the FBI really doesn't do that."
"They've investigated him about six time before and it seems they don't do that," Trump said Wednesday to reporters. "I would let the senators take their course. Let the senators do it."
Trump also said if Ford appears before the committee and "makes a credible showing, that would be very interesting and we'll have to make a decision" and added that  "if she shows up, that would be wonderful. If she doesn't show up, that would be unfortunate."
Meanwhile Kavanaugh has vehemently denied the allegations brought against him.
"This is a completely false allegation. I have never done anything like what the accuser describes—to her or to anyone," Kavanaugh said in a statement Monday. "Because this never happened, I had no idea who was making the accusation until she identified herself [Sunday.]"
Kavanaugh also said he is "willing" to speak to the committee "in any way" deemed appropriate to "refute this false allegation" and to defend his "integrity."
* * *
The committee has already delayed Kavanaugh's confirmation vote, which was originally scheduled for Thursday. A hearing, which Ford has been invited to, is now slated for Monday. It is unclear if she will attend without an FBI investigation.
Senate Judiciary Committee Chairman Chuck Grassley, R-Iowa, said that the hearing to examine the allegations set for Monday could be canceled if Ford does not accept the committee's invitation. Grassley said that his office has reached out several times to Ford and her attorneys to discuss her allegations, but has not received a response.